This Warband adds the Witch Hunters, with 7 new unit types a fully playable campaign featuring unique Dramatis Personae, High Capitular Wilhelm Krieger.&...

Preceding the events of Arizona Sunshine and Dead Man DLC, this all new zombie shooting chapter sends you your team of US Special Forces on a daunting mi...

Silent Warriors whose black armour is adorned with chilling images of bone and fire the Legion of Damned appear only in times of greatest need chill...

Darkest Dungeon II is a roguelike road trip of the damned. Form a party, equip your stagecoach, and set off across decaying landscape on a last gasp ques...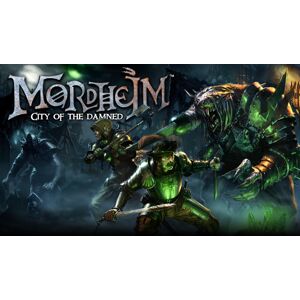 Mordheim: City of the Damned is first video game adaptation of Games Workshop's cult classic tabletop Mordheim. Set in Warhammer World'...